A basic law attached to movie-making is that no matter how costly your camera or your skills at using it, the raw footage you obtain will usually be a hogwash. And if you want to add some amount of professional polish, installing a video editor is highly essential. Video editing software for Mac is not in abundance compared to those designed for PCs. However, thanks to some excellent offerings, especially from Apple itself.
Commercial video editors are pretty expensive. However, you need not go that far as here's a list of  the top 10 free video editing software for Mac users.
1. iMovie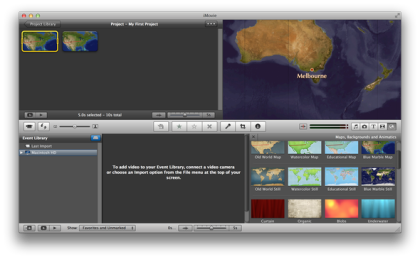 iMovie is a free video editing software that is available with all new Apple computers. It offers a very simple introduction to editing of videos with some great themes and built in sounds.
Ads by Google

In case you have the older version of iMovie, you need to pay in order to upgrade to iMovie 11. This is an intuitive program that allows experienced or new video editors to edit audio and video, share videos on DVD or the internet and even watch video clips.
It's perfect for editing small project videos and is Apple's very own software.
2. Blender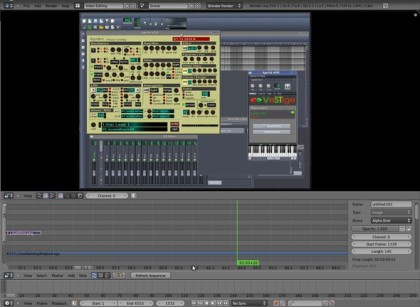 Blender is a free application associated to 3D computer graphics , which is used for creating visual effects, animated films, 3D printed models, art, video games and interactive 3D applications. However, using this software is not as easy as pie as it requires time, trial and patience.
This video editing tool is normally used by curious editors who want to try out something new without burning a hole in their pocket. The various features of Blender include UV unwrapping, 3D modelling, texturing, skinning and rigging, smoke and fluid simulation, soft body simulation, particle simulation, camera tracking and video editing among others.
3. Kdenlive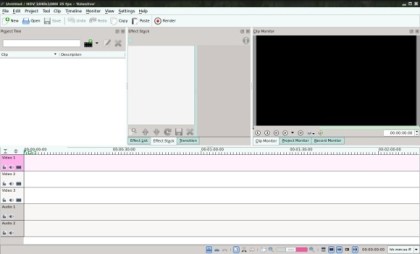 Ads by Google

Kdenlive is an open-source video editor for FreeBSD and Linux/GNU and supports AVCHD, HDV and DV editing. It relies on various other open source projects like FFMpeg, Freior effects and the MLT video framework. This software is designed with an aim to find a solution for all basic needs-from semi-professional work to elementary video editing.
Kdenlive uses a variety of frameworks to provide a broad range of video and audio effects besides transitions, which include Freior effects, LADSPA, SoX and MLT. Some features in this version comprise the following: interface based on Oxygen style of KDE, capture from webcams, Video4Linux devices and FireWire cameras.

4. Jahshaka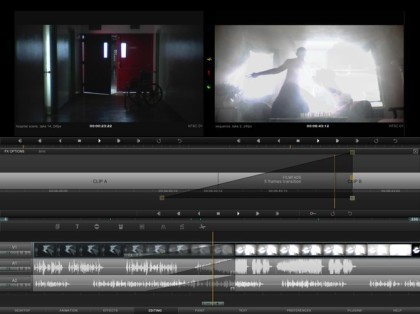 Jahshaka is an open-source video editing software meant for users who want a robust video editing system which can be personalized and networked with additional users.  The list of what this application can do is exhaustive and extensive. It can manage real-time processing with effects that are node-based-editing in DV, SV, film and HD; flash animation and 3D compositing; text module and Open GL-based paint.
If you are a computer expert who loves learning and finding about technology independently, you'll love this application. It's a powerful and flexible video editing tool and can be used with Linux, Apple Mac or Windows. This software is recommended for users who love to give a professional punch video and audio audits.
5. VideoLan Movie Creator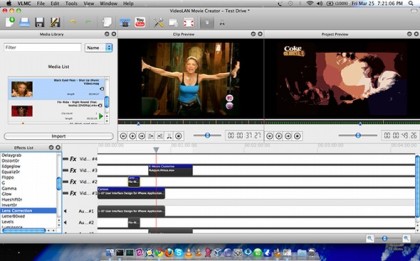 The developer of the famed video player across the globe has started a promising new project called the VideoLan Movie Createor. This is an editing software meant for video creation which is based on libVLC . It runs on Mac OC X, Linux and Windows. It's still in its primitive stages  and is a non-linear editor with many bugs and some essential features missing.
Expect some amount of crushes since the program is buggy and unstable. However, it'll soon emerge as an excellent video editor which is easy to use. It has a well-designed interface in orange, gray and black. In addition, it has a wizard that will guide you in all the important steps which may be handy while designing your maiden project.
6. Avidemux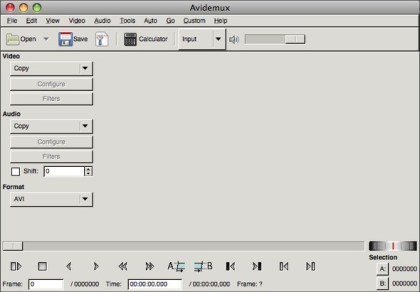 Avidemux is a free video editing software designed for filtering, encoding tasks and simple cutting. It supports various kinds of files including DVD compatible MPEG files, AVI, ASF and MP4 using different codecs.  The user can automate tasks using job queue, projects and strong scripting capabilities.
The software is available for BSD, Linux, Microsoft Windows and Mac OS X. It's perfect for simple editing work and supports a broad ambit of input and output formats.
7. Lightworks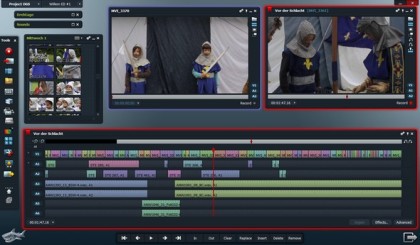 Lightworks is non-linear editing system designed to edit and master digital video in different formats. These include resolutions of 2K and 4K, high definition NTSC and television in Phase Alternating Line (PAL) formats. The software is at present available only for Windows.
Editors using this software have produced award-winning television programs and feature films, such as The King's Speech, Mission Impossible and The Departed among others.
8. ZS4 video editor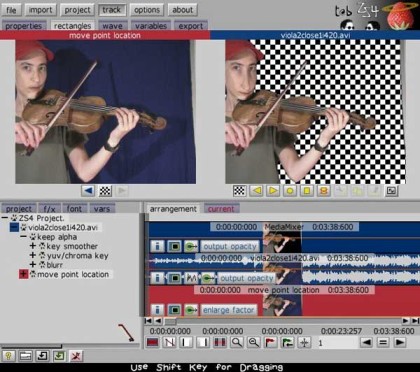 ZS4 is a free video editing software for Mac and hasn't been revised ever since 2007. However, you can still download the software and get admittance to the help files online. Unlike a majority of free editing programs that are designed to be pretty easy for starters, ZS4 is associated to maximum complexity.
The program is designed for experienced video editors who work with many different kinds of video sources and footage. It has built-in video effects numbering around 150, all of which can assist you to take your videos to the next level immediately.
Zs4 is also available for Linux and Windows.
9. Hyperengine-AV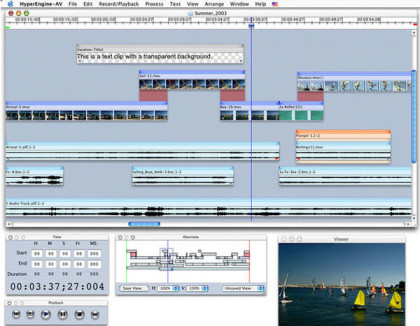 Hyperengine-AV is also a free video-editing software which can help users to capture, organize, edit and process audio, video and text  to create slide shows as well as DVD quality movies. It has 12 studio-quality effects and has text features to section titles, display credits or karaoke lyrics.
The software, which is created by Arboretum Systems, has an enjoyable and unique editing interface. It's also easy for newbies to understand and has a huge library of transitions and effects.
10. Wondershare video editor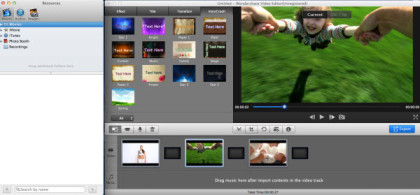 Wondershare video editor has some impressive advantages compared to other video editing programs available for Mac. Besides having the fundamental video editing tools, it has some highly developed video effects which can be applied.
Wondershare video editor has cool features like the Picture In Picture  (PIP) feature, wherein you can have pictures and videos overlapping and being played at the same time. It's better than windows media player since it has a wide variety of supported files that run almost every kind of movie file, such as MP4, F4V, WMV, AAC and 3GP.