Logo identity is the image used by a company that is designed to portray the company's identity, aims, and objectives. Logo identities were initiated by the philosophy of the common ownership of organizations. This philosophy is manifested in a distinct corporate culture.
I believe you already know how vital a Logo is for any company or for that matter a blog that you want to start. So, in this post, I am advising you to create your own Logo with these 15 online Logo creation sites for free.
Best Free Logo Maker in 2022
1. Adobe Express
Make logos for free online. The Adobe Express logo maker quickly brings you AI-generated quality logos that can be shared across all your printed and digital platforms. Free use forever checkmark, no credit card required.
2. Logo Type Maker
Used it recently for one of my websites and I really liked it. Good interface, no jargons, no beating around the bush. They provide several selections in wide variety of categories and you just need to type your company name, this will only take mere 5 mins to configure.
You have several options of categorization and type of logo you want to make, all the customization of shapes, colors and pre-template designs make it even more easier than you may think.
3. Logogenie logo maker
Logogenie would have to be the most innovative logo maker available on the web. They have redefined the meaning of online logo design through 3 easy steps.
Retaining company details:
Automatically set up your logo with your information saving you precious time.
Understanding your needs:
What type of logo you are

looking

for?

Is it

an icon based logo, fonts only, shapes & fonts perhaps? whatever you are looking for, just know that Fontspace has it all!
Presenting you with suitable logos for your company:
Choose from over 1000 logo layouts based on your criteria

.
Features include custom online tools, exclusive download packages, high-resolution JPG, PNG, EPS, AI, PDF files and social network formats.
4. GraphicSprings Logo Creator
GraphicSprings is perhaps the most powerful of the list. The amount of customizations you can make in their online logo creator is outstanding. It's almost as robust as having an image editor tool on your computer.
One of the great features they have is the ability to break down logo types depending on your business. Here are some examples:
Food and drink
Abstract
Letter-based
Many, many more.
You can also hire someone from their team to create a totally custom logo for you if you aren't satisfied with their logo creator.
5. Logaster
All you need is to enter a name and add a business type. The service generates dozens of logo concepts to choose from. You are free to to edit or download as is. Logaster supports popular image formats such as PNG, PDF, SVG, and of course, JPEG.
Note that creating a beautiful logo is as simple as a few steps. It's aim is for anyone without designs skills whatsoever to be able to create a professional logo.
Logaster also allows you to create favicons, business cards, envelopes and blanks.
6. Hipster Logo Generator
The Hipster Logo Generator takes an extremely trendy design concept, and makes it easy for you to capture it for your own brand.
Their logo generator is full of different tools and customizations so you can tweak your logo to look however you want.
You can take a look at their blog that showcases some of the most recent logos that have been generated using their logo generator.Best of all, it's totally free.
7. Text Logo Maker
atomurl.net/logomaker/gstyle.php
You can create images from text, email address, URL, etc.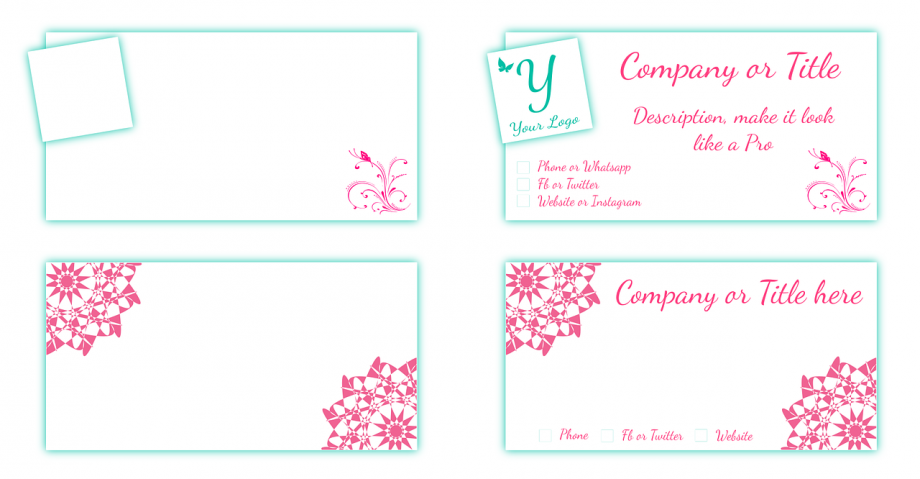 Also, see – Best Infographic Maker & Free Graphic Design Software
8. LogoYes
Their Do-It-Yourself program gives you the tools needed to develop an a professional, eye-catching product that will stick with your clients and help brand your business. You will have access to over 20,000 professional design elements to use to personalize your new logo and make it unique to your company.
9. LogoEase
LogoEase is a website where you can create your own logo and download it free for your future reference.
10. TheFreeLogoMakers
This is the second most popular website which I find for the online creation of Logo. After creating the logo, you can save it as a HTML file.
11. OnlineLogoMaker
Online Logo maker is another commonly used for crating logos and downloading them for free.
12. FlamingText
Flaming Text is a online logo generator from where you can create the logo and then use it as image on your website or in your email signature.
Top of the Rest best free logo makers
13. Simwebsol
Simwebsol is a web2.0 free logo creator website.
14. CoolText
Cool Text is a free online logo generator for your websites without doing a lot of design work.
15. FreeFlashLogos
You can find loads of Flash logo samples and you can customize them according to your need and use it for free.
16. LogoMaker
Register with your email id and then create some cool logos and also save it in this website. You can't download it or copy it in your PC. Don't know why they haven't provide the option for download, but you can create some awesome logos there with the help of their logo samples already there.
17. LogoSnap
You can design the logo here and save the logos after login. With a three-step process, LogoSnap is another free online logo maker that allows you to make awesome logos for free. By choosing your profession and desired category in the first step, Logo Snap will give you a choice of selecting styles and symbols. Finally, the last step involved customizing and downloading the logo you have designed.
18. DesignEvo Logo Maker
Totally-free DesignEvo would be a handy online logo maker whether to design a slogan or to make a standard logo instantly. It provides a wide array of icons, logo fonts and logo shapes. It's deemed to be the simplest, one-stop solution for logo creation, open and free to all-level audiences.
*Based on ready-made templates,
*Text, shape, icon guided,
*A large, searchable icon library,
*Customize the color, supports gradient,
*Easy layer management, layout management,
*Powerful & versatile previews, on T-shirt, in a website, and etc.
This is all for now, hope it will be useful for you. If you find any other site which you think should be included in this list of free online logo maker, please be kind and share the link with us in the comments.