WordPress community has grown so big, that everyday some designer developer is launching a new theme. The motto of making themes for free is pretty obvious, they get exposure and can build a brand around their work.
Giving away free premium WordPress themes can also help the developer with paid offerings, like paid support. It's a great way for both theme users and makers. Both, get what they are really looking for.
Our post will feature themes from Professional WordPress theme developers like Woothemes, Colorlabs, Templatic, WPZoom, Pagelines, iThemes, ThemeJunkie, ThemeFuse, Gabfire, WPShower, Graph Paper Press, Themify, Organic Themes, InkThemes, Bavotasan, Theme Hybrid, Gorilla Themes, Obox, ThemeShift, CyberChimps, Themes Kingdom, NattyWP, DevPress, Vandelay Design, Gavick, Theme Horse, Alien WP, Bluchic, DerPrinz, Kreative Themes.
The number of theme developers above clearly are an indication about how popular the WordPress theme market has become, I personally want to start a free premium theme marketplace in near future. I hope that will bring more and more visitors to my website, and hence increase in sale. With that in mind, let's dive into this awesome collection of free premium themes. Enjoy!
To help you more I have a made this list in particular manner which will enable you to use it easily and made sections.
You can see the demo link before downloading to make sure you know what your blog may look like, after the installation. We will keep this post updated and will add new themes regularly. You can bookmark this post for future reference.
The themes below are ordered and categorized as where it can be used, like business, portfolio, e-commerce, blogging, magazine etc.
Let us know which of these themes are highly useful in your opinion and also leave your link in comments to some new themes, so that our readers can benefit from it.
Free E-commerce WordPress Themes
Colorlabs – Lensa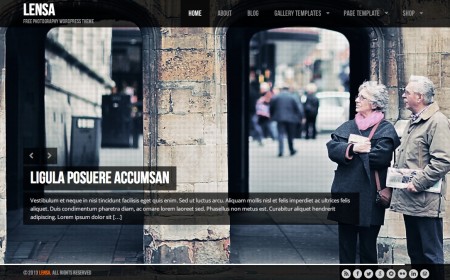 WooThemes – Artificer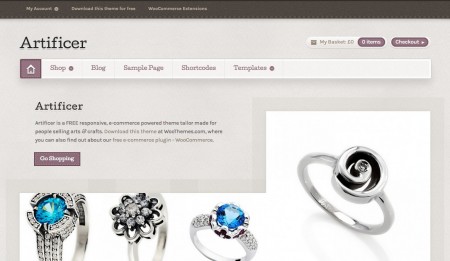 WooThemes – Mystile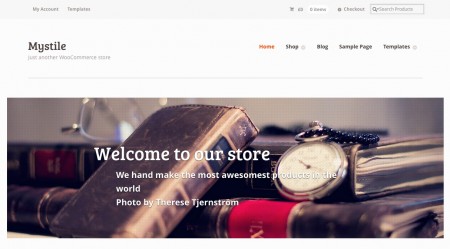 WooThemes – Wootique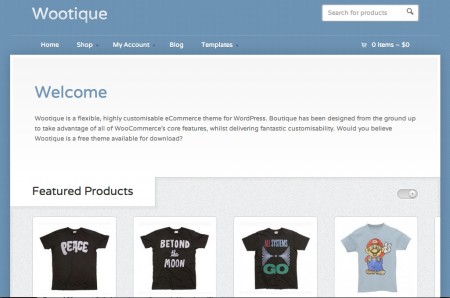 Free Magazine WordPress Themes
WPShower – Sight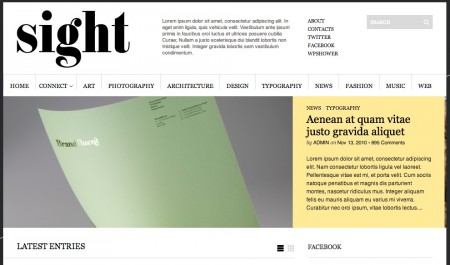 WooThemes – The Morning After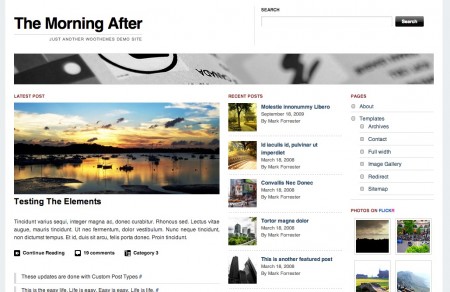 WPShower – Paragrams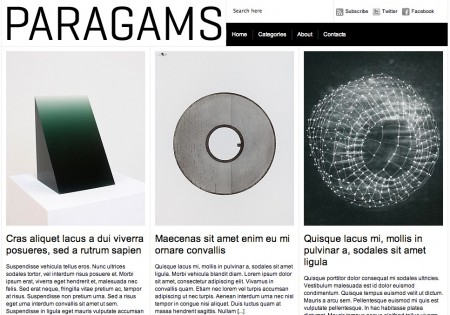 Free Blogging WordPress Themes
ThemeJunkie – FashionPress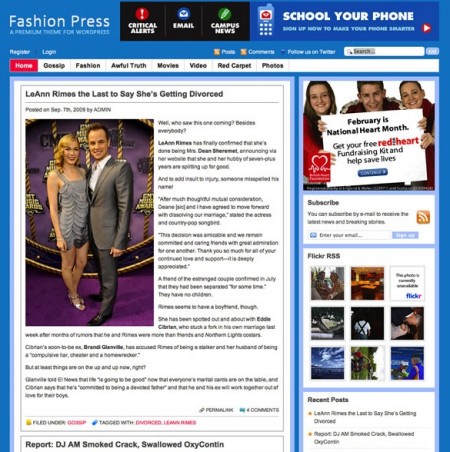 Site5 – Time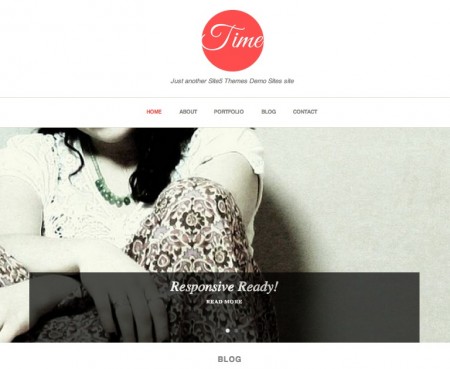 iThemes – Quick Vid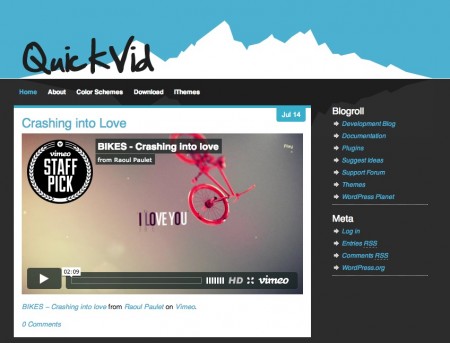 Colorlabs – Tumblepress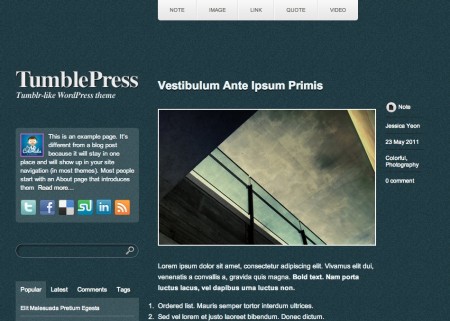 WooThemes – Skeptical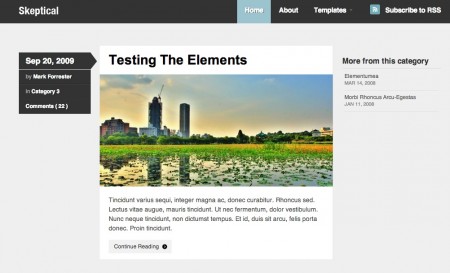 Site 5 – Simplo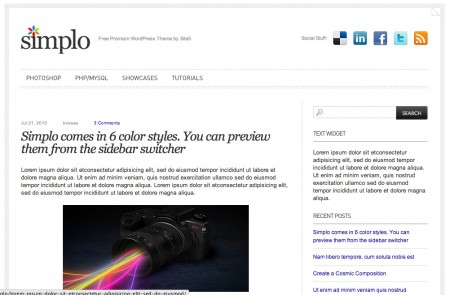 WooThemes – Bueno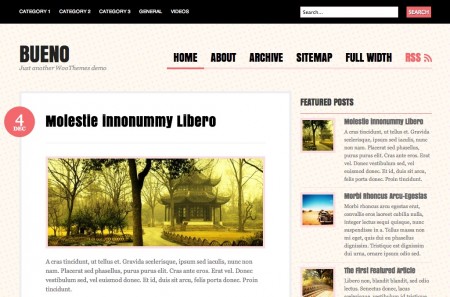 Paddsolutions – Rubidiumify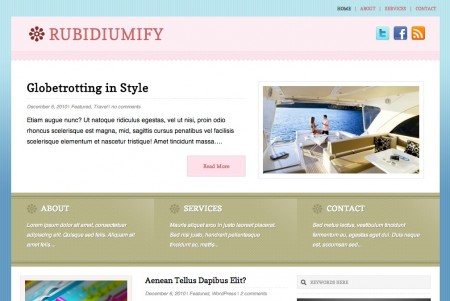 Free Business WordPress Themes
Site5 – Fizz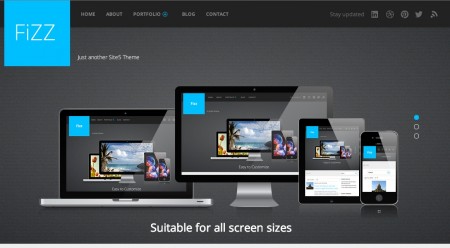 WooThemes – Swatch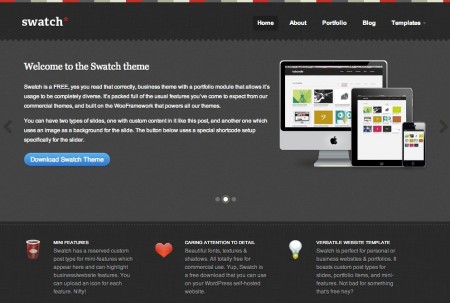 Free Photography WordPress Themes
WPZoom – Photoria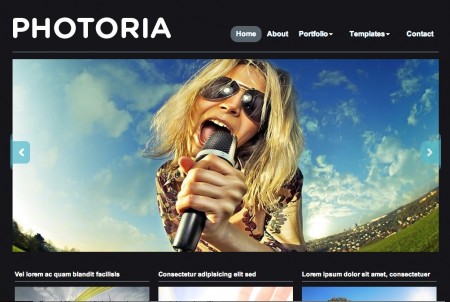 Colorlabs – Lensa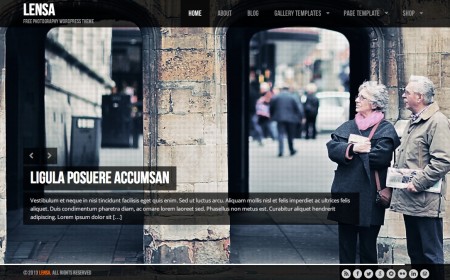 Colorlabs – Photogram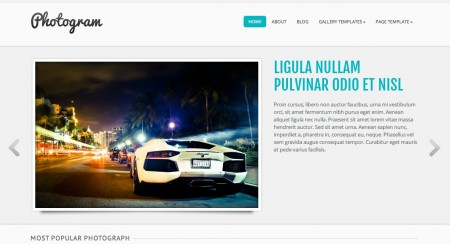 Free Portfolio WordPress Themes
Site5 – SimpleCorp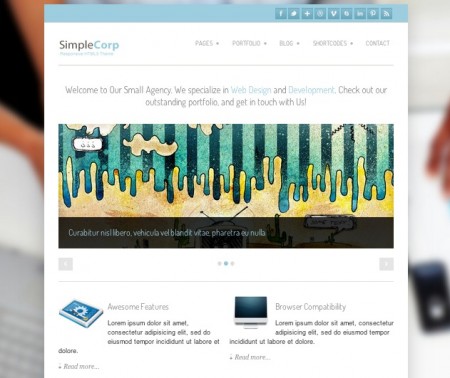 Colorlabs – Leatherly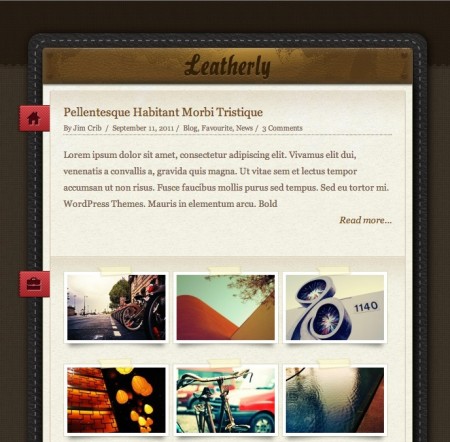 Site5 – Simple 'n' Bright