Web-based email services are constantly being updated and improved. we look at the latest versions of the six main providers to see which has the most to offer.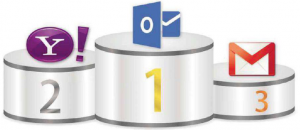 What We Liked in Outlook :
In our past comparisons of webmail services, gmail was our clear favorite  but that was before Hotmail was reborn as Outlook in July. Its new features make it stand out from its rivals, so much so that we had no problem giving it the Gold Award. Each of the services we tested let you create filters to sort messages, but yahoo's are hidden away and Gmail's are needlessly complicated. Outlook does it all within your inbox, using customisable Instant Actions, and offers Sweep and Schedule Clean Up tools that drastically reduce spam.
Whereas many services only connect with Facebook, and Gmail restricts you to Google+, Outlook integrates with Facebook, Twitter, YouTube, Flickr, LinkedIn and more. You can get social updates within emails, and you can post directly from your inbox and chat to friends without leaving Outlook.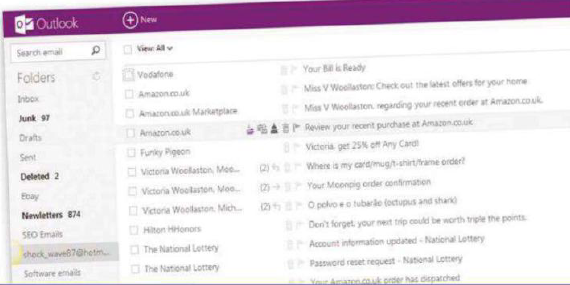 Its clearly labelled menus make Outlook the easiest service to use. You don't have to guess what an icon means, as you do in Gmail, or hunt for an option, like in yahoo. We prefer 'New' to Gmail's 'Compose' and 'Deleted' to 'Trash', for example, and we love the 'Frequent Contacts' list; all simple but effective little touches.
Outlook offers unlimited storage, and although it has a smaller attachment limits (25MB) than many of its rivals, you can send an additional 300MB using SkyDrive, the service's built-in, 7GB file manager and office suite.
The free Outlook mobile app is still called Hotmail and is available on iOS, Windows Phone and Android. You can also use the service on the move using its excellent mobile version.
How can it be improved?
Outlook doesn't have as many customization options as its rivals, and its many features can sometimes make pages slow to load.
Since Hotmail became Outlook, we think Microsoft's webmail service is the best it's ever been. It addresses concerns about security and spam, and is wonderfully easy to use.
What We Liked in Yahoo Mail:
It's been a while since we used Yahoo Mail, so we were pleasantly surprised with how much the service has improved – enough to merit the Silver Award and get placed above our previous favourite, Gmail.
It has some of outlook's great social tools, including being able to chat to Facebook friends from your inbox and connect to Flickr and LinkedIn, as well as handy web apps such as PayPal. It also has a good selection of themes, although not as many as gmail, and its options have names rather than icons, making it easier to use.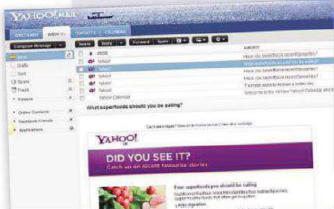 Yahoo missed the top spot because it does not have Outlook's brilliant extras. Filters are hidden and restricted to 100; its spam filtering wasn't effective; and , most importantly, it doesn't have an equivalent file manager and office suite.
In its favour, Yahoo offers unlimited inbox storage, and lets you share files up to 2GB and send attachments of up to 100MB.
How can it be improved?
We have become so used to webmail having built-in file storage that it's a glaring omission from Yahoo Mail. We'd also like apps for iOS and BlackBerry (there is an Android one).
What We Liked in Gmail:
We used to love Gmail, but after comparing it to other webmail services we think it's slipped considerably. Since Gmail swapped text labels for icons, we have found it harder to use, and while it's easy to access other Google services, we do not like how restrictive it is at connecting other social accounts, and how much it pushes Google+. It's also the only provider we tested sets an inbox limit (10GB).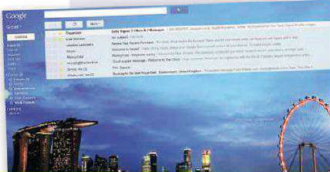 On a positive note, Gmail has unbeatable customization options, including themes, fonts and layouts, and its pages loaded faster than Outlook. We also love Gmail apps (available on iOS and built into Android devices), which are so simple that we prefer to use Gmail on phone than on a PC.
Gmail also offers the greatest security. All the services we tested require a username and password, and all have HTTPS options, but Gmail has added extra of Google's optional two-step verification process.
How can it be improved?
We'd like Gmail to follow its rival by offering unlimited free storage and to make its labels clerer. It should also stop trying to force us to use Google+ and improve its integration with Facebook and Twitter.
Other Best WebMail Tools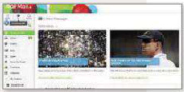 The recently revamped AOL Mail looks great. All the buttons and options are clearly labelled, so it's easy to use, and you can customize the design, font and layout to suit your taste. The service also offers good social tools with connections to Facebook and Flickr, and usefully lets you send phone text messages from your inbox. However, AOL Mail did not make our top three because it does not have a file manager, web apps or options to import messages from other accounts, and its 25MB attachment limit is too small.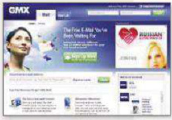 GMX offers unlimited storage, a 50MB attachment limit and a 2GB file manager, but few customization options. We only managed to access the account twice before getting locked out of it for unknown reasons, and we had to contact Customer Services to be able to log back in again. One redeeming feature is that GMX has built-in anti-virus software, which scans all your emails for malicious links and malware before they arrive in your inbox. We sent ourselves a phishing email we'd receives in another account and GMX highlighted it as a risk.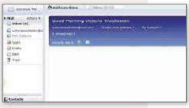 Mail.com is run by the same company as GMX and the two sites offer almost identical features, including the same attachment limits, file storage and anti-virus scan. However, Mail.com has iOS and Android apps, and won't close your account until it's been inactive for a year, compared to GMX's six months. We did not have any problems with getting locked out, but it did crash a couple of times and there was always a few minutes delay in emails arriving. on two occasions, they took half an hour to come through.