In any business, you have to pitch your services to reach your potential clients, with Wix ShoutOut an email marketing solution this is now possible in few clicks. Wix is a popular website builder that is known for its DIY website building. It uses the HTML5  and cloud-based system where people can simple drag and drop elements of a web page to make a full working website. You can use Google cloud direct connect to get your business online for it is one of the leading Platform-as-a-Service (PaaS) and Infrastructure-as-a-Service (IaaS) providers, with a strong presence in Machine Learning and AI. You can also navigate to this site for some  financial tips to help you grow your business.
It's easy and it's fast. You don't need to get your hands dirty while writing any code. A novice user can do it and no experience whatsoever is required.
Once you get your business online, the next steps aren't that easy. The most important steps that need you to pitch your business and services regularly are:
Promoting your Business
Making an Announcement or New Sale.
Promoting an Event
You can follow these Steps to Financing Your Business and boost your business very easily. You could also make use of an investor pitch deck to present your business to those who are looking to invest in it, read this article to learn more.
So, let's start with the first point and move our way to run our business online.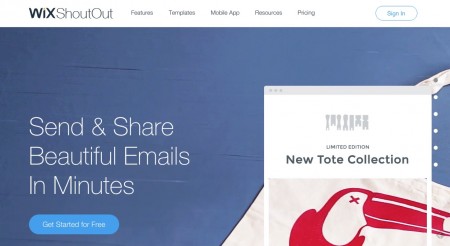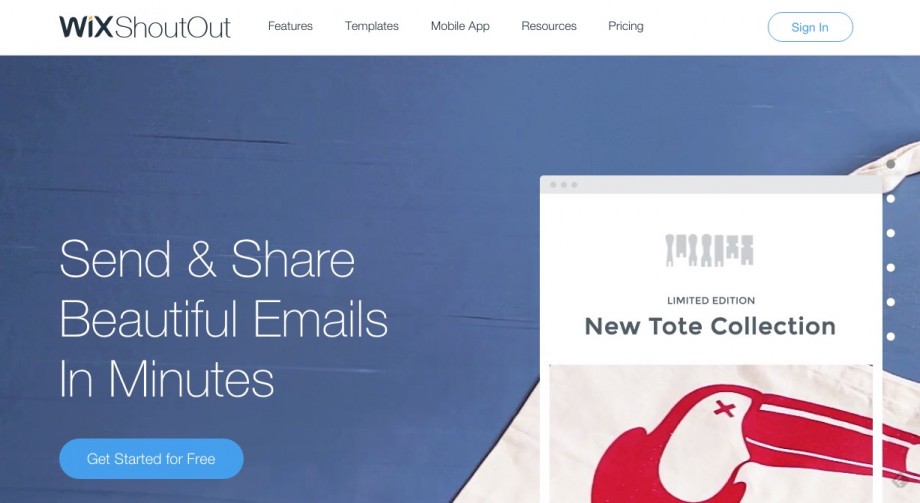 Promoting your Business
Any business has to be promoted through a series of activities and newsletters has to be the best ways to interact with your clients. With Wix ShoutOut, you can create newsletters with the latest news about your business. What's happening and what is coming up. But if you truly want lucrative ways to market your business, you can count on businessmen like Andrew Defrancesco to fill you up with some knowledge.
Making an Announcement
If you launch a new product and new are providing some discount coupons to your regular or new customers, then Wix ShoutOut can make things easier.
Promoting an Event
If your business requires you to have a regular event or meeting than Wix ShoutOuts can help you promote your event. With making an attractive invitation, you can tell your subscribers about an event that can help you promote your brand locally and internationally.
So, we are clear now that Wix can help you in make your business success. Let's check out Wix extensive list of features that can give you a handful of options.
The prominent features of Wix ShoutOut are:
Intuitive Editor
Pre loaded Templates
Signup Forms
Contact Integration
Social Media Tools
Stats Checker / Tracker
Mobile Responsiveness
And finally an awesome Mobile App
Lets see what all of these features have inside them. Starting with the ever important editor.
Intuitive Editor
With their easy to use the editor, you can customize your logo, text, background, images and more. Just spend some time and click here and there, you will get to know this editor in moments.
Pre Loaded Templates
With pre-loaded templates you can send beautifully crafted newsletters that will help you do things faster and artistically.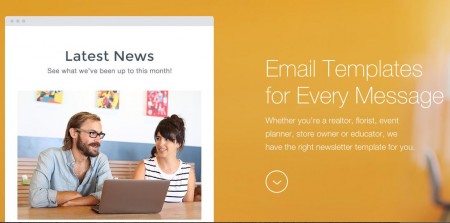 Signup Forms
To streamline your customers, you can use signup forms in your ShoutOuts, from where you can collect emails and all other info that's important to you.
Contact Integration
Import emails and make a group of contacts, its as easy as it can go. Using features like this can save a lot of time and target customers to specific needs and demands.
Social Media Tools
Tell your friend about your business, with this feature you can send email, Whatsapp and text messages to social networking websites and get more people engaged in your business. Plus you can add your campaign with Facebook Ads and integrate ShoutOuts with them.
Stats Checker / Tracker
Your dashboard of Wix ShoutOut also features the statistics of how did your newsletter do. How many people viewed it and clicked on your links in the newsletter.
Mobile Responsiveness
With responsive websites, it's essential to have your marketing material like the newsletter to be responsive as well. Wix ShoutOut is responsive and quick on your mobile devices, hence making it a good companion.
And finally an awesome Mobile App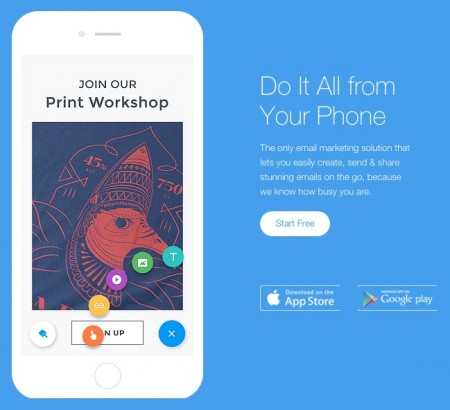 All of the above features are heavenly and can't ask more from your newsletter tool, but there is another utility that's quite essential in this smartphone world. You can create your ShoutOuts from a smartphone with the help of Wix ShoutOut App. Isn't that great. Another great feature that adds to all of the above ones is the support and help from the Wix team. If you need any custom help, you can email them at support[@]wix.com and your query will be solved.
Now you have seen all the features, the best parts, and now I would like you to see the demo of how can you create shoutout newsletter. The process is simple and simple walkthrough will give you everything you need.
I am about to finish here, but before I leave you with this excellent email newsletter system, I should walk you through the payment plans.
Which are divided into three:
Basic
Business Essential
Pro Unlimited
All of the above plans have few similar and few separate features like – In basic plan you  are charged $4.99 per month and you can send shoutout to 10,000 contacts and a total of 9500 emails.
In the business essential plan, you have to pay $12.90 per month and you will have limits of 25,000 contacts and 50,000 emails. While in the pro unlimited you have to pay $44.90 per month and you can shout outs to 200,000 contacts with 10,000000 emails per month.
So, decide wisely and boost your business with email marketing and use Wix ShoutOut for maximum profits. Do, tell us your thoughts on the post below.