Have you ever seen a video collage consisting of multiple videos arranged in various positions and all playing at the same time? It is a great way to showcase an event from multiple perspectives, or even just create a cool or funny looking video of something random.
Of course to create a video collage you'll need decent editing chops, but regardless of your level of experience you'll find that it isn't all that difficult using Movavi Video Editor.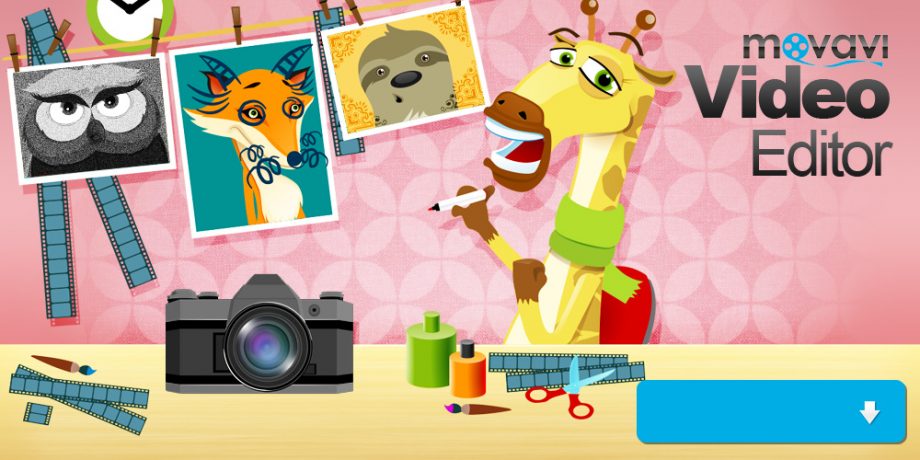 All you need are the videos that you want to use, and you can start making a collage out of them immediately by following these steps:
Launch Movavi Video Editor.
Select 'Backgrounds' in the list to the left, and choose which background image you want to use in your collage.
Select 'My files' in the list again then click 'Add Media Files' and select the videos that you want to use in your collage.
All the videos that you added will be automatically inserted in the same track in your 'Timeline'. Drag them upwards until each video is in its own 'Overlay' track.
Double-click on one of the 'Overlay' tracks to edit it then adjust the position of the video in the 'Preview' window by dragging it around and resize it by pulling its edges.
Repeat those steps until all the videos are positioned correctly.
The audio from all your videos will play simultaneously, so you can mute them all by clicking on the 'speaker' icon near their respective audio tracks then add a new audio track by dragging any audio file into your 'Timeline'.
Click 'Export' when you're done to save your video collage.
That is really all you need to know to use Movavi Video Editor as a video collage maker. Of course there's a lot more that you can do as well, and if you want you can proceed to cut and merge videos, enhance the video quality, apply special effects and filters, insert animated transitions, add customizable text, include audio effects, regulate the sound levels, and much more.
Be sure to experiment with as many of the features in Movavi Video Editor as possible so that you get a feel for them. It won't take more than a few minutes for you to familiarize yourself with each one, and it will prove useful and may even help you to improve the collage that you create further.