Isn't it an excellent idea that your corporate identity is provided to you for free? Several free logo makers will make a logo for you that's a great thing, isn't it? If you feel this way, then I should make a request, a humble request to change the way you are thinking.
Why do you need to change your thinking?
You should know that a logo of your business carries the corporate identity that should never be taken lightly. The logo is an entity that will speak with your clients when you are not around. Do you think that such massive identity should be made from a free logo maker or cheap logo makers? I think that's an obvious no.
Sometime back few months earlier I got a promotional email for buying a free logo maker in a cheap deal of mere $50. I didn't buy it, but it got me thinking what if I have bought it and my other people have bought that deal too. That software would have some fixed number of logo designs in it, and this move would have ruined my business and corporate identity big time.
Many of the business I have seen spend a crazy amount on promotions, but they don't want to spend anything on their logo. Resulting in having a simple logo for a long time and after few years, they regret to have a brand identity from the start.
So, what are these so-called free logo makers are all about?
If you think these logo design software that claims to create a logo for free will give you something magical then you are wrong, as these free logo makers will probably have some predefined clipart compositions which can give you a feel of a template, you can add text and tap yourself for making it work. But you can't rely on these.
A logo is a big corporate identity for your business that will represent you, that will act as an ambassador, and that can change your image globally, so treat it that way, spend some time and some money to get it right. It's an important thing for your business.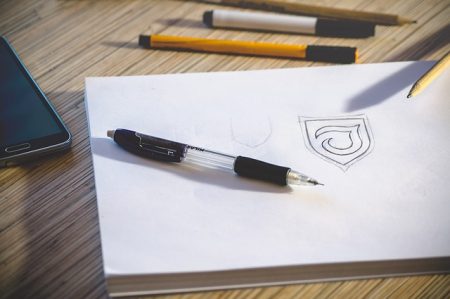 So, it's time to decide which way you wanna go, do you want a professional logo designer or logo design company or you want to go with free logo makers. The choice will always be yours.