Now a days creating a website is not that hard. The development of so many features in the tech world has made something as huge and cumbersome as coordinating the logistics of a meeting simple with simple software solutions. We at WebSeasoning.com have tested 4 template based DIY web design programs that makes your website building easier than ever before.
With immense work on user experience with products giving professional looking website, you don't need to be an expert with coding to make websites look professional. Software which make websites are integrated with tons of features like image sliders, social networking support, e-commerce store facility and gallery based system, making the procedure easier and well managed.
Helping in Search Engine Optimization is another asset these software provide which can really help you appear in Google search results.
Today we are testing 4 of the latest web design programs, which are cost effective and have great pre-designed themes and many style with tons of widgets which can help you create sites quickly and easily.
Also see – Free Graphic Design Software
How We Tested
We set key limits of a good web design software which are adaptable to all working users, like number of themes and what functionality they give with overall design. Another factor was the components and inclusions of widgets, SEO tools (like ip location finder), mobile support, e-commerce, social media integration with these all we also want to have a feature like Editing html and inputting HTML code yourself.
Serif WebPlus X6 | Price : £81.69
Serif WebPlus X6 has some of most functional and value for money assets, it gives you the best balance. The ease of use and the cost of Serif is almost half when compared with Corel Website Creator X6, its more reliable and powerful than Xara's Web Designer 9, and it's now limited to technical limits like making Flash only website with Magix' Flash-only Website Maker MX.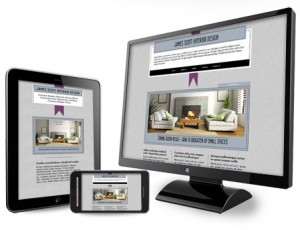 With Drag and Drop design interface its pretty easy to use and master. Although it does not provide hosting facility like Website Maker MX and Web Designer 9 but the it can be done via Serif's tailored hosting which can be purchased from within the program.
WebPlus has a variety of shopping carts to choose from but it has a limit in number of products, which can be upgraded to paid for cart facility. Also its worth mentioning that WebPlus has some great SEO tools. In addition to that, you could also procure quality content from Sirlinksalot and add it on your website to improve the SEO. It has great range, types, and styles to get started, although not very finely presented but they do the work just perfectly.
WebPlus gives you another added advantage of extra graphics and effects to add visual interest to your site, it also provides features to make mobile sites as separated with main site. The view area of WebPlus is good and it can be favourable compared with Corel, Xara and Magix products. It has a great collection of widgets which include forms, site-search, pop-ups, rollovers, and galleries to your website, advanced users can also add HTML code and adding widgets from any 3rd party provider.
Verdict : It's expensive when we compare it with Xara and Magix but it wins our best program from these 4 due to its feature list and graphic templates and ease of use that makes it possible to add external feature like shopping carts, social-media widgets. All these make this software to be an excellent choice for home users which are looking to create and develop their own sites.
Xara Web Designer 9 | Price : £39.99
If you are not setting up an ecommerce website i.e which sell things online than you can probably go for Xara Web Designer. It also has drag and drop interface like Serif WebPlus to create web pages which is rather pretty easy to do.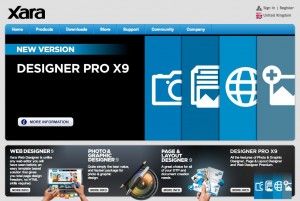 The interface provided by Xara is a bit clumsy, it requires you to scroll a lot for finding themes, buttons, navigation bars and other elements. Not all the 133 themes are included in the software bundle, you only get around 36 and the others are left to buy at a certain price. The 36 themes do have great colors and styles with grouping of type ecology, finance, fitness etc.
The quality of themes are far better when compared from Website Maker MX and Website Creator X6, and much classy than those included in WebPlus, but there some loopholes as well in the overall experience.
You have the social integration for Google+ , Facebook and Twitter widgets, but they don't do too much as they only links to your profile pages. Availability to add your own HTML code is easy anywhere in the body, but there's no support for Google Analytics and you can't generate search engine friendly sitemaps like WebPlus X6.
At last its a great little WYSIWYG web design software but not as effective as WebPlus X6, easier to use than Corel and able to build sites that don't rely on Flash (unlike Magix Website Maker MX).
Verdict : Xara Web Designer is a good choice if don't want to spend too much, and want to make a good-looking website with no knowledge of code. It has the ability to create pages with many included templates. It lacks features like WebPlus X6 but its also much cheaper. With premium version which ic £89.99 adds e-commerce , Google fonts, animations, loads of widgets and more.
Magix Website Maker MX Easy | $39.99
Every other product in this test is software application, but Website Maker MX is a browser based service that uses Adobe Flash to create websites. It has several drawbacks like loading time is slow and it can't be viewed on mobile devices and its also not much search-engine friendly.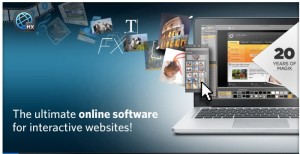 With 12 templates in the easy version, similarly like Xara Web Designer, many more products are in preview mode and can only be taken if paid more, as this cheaper version doesn't have those. You can have widgets, photo galleries, media player and option to paste in HTML code snippets, so you can add social media badges.
You cannot add e-commerce and any sitemap, but keywords from Google can be added. However with this price of £25 a year, you've got everything you need to make a real quick website and publish it online.
Verdict : A bit confusing interface, Website Maker MX is more capable than you can imagine at the first looks. The templates and graphics are more likely to be used for personal and hobby sites and the option of Flash in site building is really a big turn off.
Corel Website Creator X6 | Price : $199
This is an old fashioned interface licensed version of NetObjects Fusion 12 unhelpful jargon (asking for example, does your host support CGI/Perl?).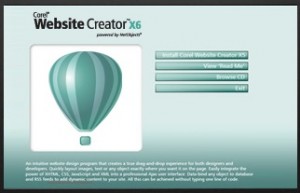 Although its 64 SiteStyles (graphic and text elements) are easy to use with 14 good themes available, but in comparison of WebPlus X6, Corel looks a bit dull, as you don't have enough choices in templates and color schemes.
You will be able to add HTML codes but no real support for big social networking sites like Facebook. However, the feature like drag and drop of entries presented in a family tree give you greater control to manage site content and organise large sites.
Like WebPlus, you can add e-commerce and sell stuff but all in all it's not worth the money you are bound to pay and we find it hard to recommend.
Also see – Free Online Logo Maker Websites
Verdict : Corel rebranded another product from someone else and it shows. It makes the usage hard to understand and awkward to use. It has power within but other than Site Styles feature you don't have anything to survive upon.